©2023 CTESC, Inc. CTESC Internet Services is a wholly owned subsidiary of Central Texas Electric Co-op. Privacy Policy


24 Hour Technical Support (888) 326-4296



High-Speed Satellite Internet service provided by Central Texas Electric Co-op
Starting at $69.95


Central Texas Electric Co-op's mission is to provide our member-owners reliable, high quality services at a reasonable cost.
CTEC provides electric service in 11 counties: Gillespie, Llano, Mason, San Saba, Blanco, Kendall, Kerr, Real, Kimble, Menard and McCulloch.
Besides the headquarters office in Fredericksburg, branch offices are conveniently located in Mason, Llano, and Kingsland, Texas.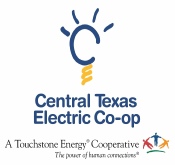 CTEC offices are open 8:00 a.m. to 5:00 p.m., Monday – Friday. All CTEC offices have payment drive-up drop boxes or drive-up teller windows for your convenience and safety.
Fredericksburg, Texas (Headquarters)
386 Friendship Lane
P.O. Box 553
Fredericksburg, TX 78624-0553
830-997-2126
Llano, Texas (branch office)
1410 E State Highway 29
P.O. Box 325
Llano, TX 78643-0325
325-247-4191

Mason, Texas (branch office)
1881 E State Highway 29
P.O. Box 796
Mason, TX 76856-0796
325-347-6314

Kingsland, Texas (branch office)
706 Cottonwood St.
P.O. Box 266
Kingsland TX 78639-0266
325-388-4542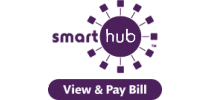 Customers can access and update the billing information of their CTESC Internet and CTEC Electric Service accounts online through our secure Smart Hub site.
For Texas Hill Country residents with a need for High Speed Internet, Central Texas Electric Co-op offers Viasat Satellite Internet service with a variety of plans that vary by speed, data, and price points to connect you to what matters most.

Although satellite Internet has been available for years through WildBlue and Exede, the Viasat service delivers a broadband experience similar to some of the fastest broadband services for most applications and is competitive with both wireless home broadband service as well as DSL and many cable services.

UPDATE: ALL PLANS now have the ability to purchase additional High-Speed Data for your current usage month. You can use the "Buy More" option by using the Rural Portal, but remember your High-Speed Data resets on the first day of each new Usage Month.
Viasat Satellite Internet
High-Speed Broadband Service
Learn more about our Viasat Choice Plans.
CTESC Internet Services provides FREE professional installation of the Viasat satellite equipment, which can take 3 - 5 hours on average. Choose from the list of plans above, then download our Customer Agreement or Contact Us for a professional installation. Our FREE Standard Installation includes the following:
Mounting the dish to a south facing roof or wall of your home or building.

Up to 100 foot of Viasat approved RG-6 cable from antenna to modem.

Coax cable routed through one exterior wall and one interior wall or floor.

Configuring one computer to connect with the built in Wi-Fi Router.
CTESC Internet Services customers will be obligated to a 24 month contract term with a $9.95 monthly lease service plan fee. Sales tax may also be applied. Equipment must be returned upon cancellation of service to avoid unreturned equipment fees.
*Viasat plans speeds are "up to" and not guaranteed. Actual speeds will vary. Upload speeds are up to 3Mbps. Service is not available in all Central Texas Electric Co-op areas. Installation requires a clear view of the southern sky, proper electrical ground bonding, and is not guaranteed. Non-standard installations may result in additional charges. Viasat Internet service plans come with a set monthly amount of High-Speed Data, and most plans also come with Unlimited Standard Data. Unlimited Standard data may be slower during network congestion. For additional details, see the Appropriate Data Policy on our Policies Page.